I never thought I would write a blog. I still don't know what the term blog even means. And most of the time I don't even want to listen to what I, myself, have to say so why would anyone else. 
What I hope to share here is a little look into the craziness that is Long Way Home Studios. I will post videos and photos on my projects and process. You will share in my mistakes and successes. Maybe we will all learn something along the way.
But what I must do now is clean my studio. I hosted a fabulous open house with four other fantastic artist last week and the studio looks as if a bomb exploded in it. Making the mess is awesome. Cleaning up, not so much.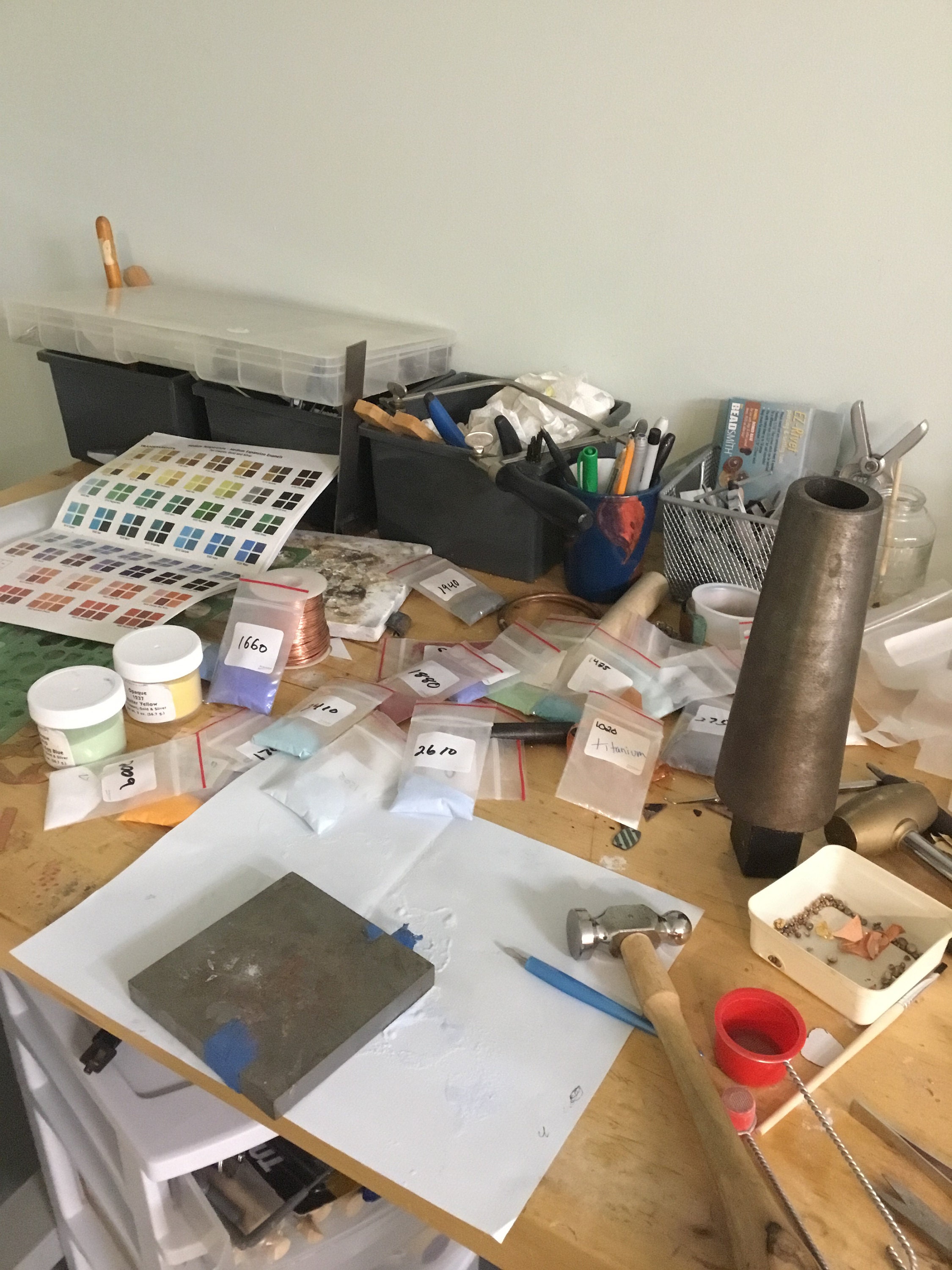 This is what an enameling station should NOT look like!
Now, I am sure that cleaning up as I go would make it easier. But in the midst of all my creative whirlerie (i just made that word up. I think I love it!) stopping to sweep the floor, gathering up hammers and gathering up all the metal and glass scraps would just be a real buzz kill. And nobody likes a buzz kill. But, alas, it must be done. My husband is refusing to visit me in the studio for fear of bodily harm. So before I trip over that box of really cool handmade papers..............I wonder if I could use those with that copper I just found under that stack of magazines that were over by the pile of yarn..............get the picture. If you don't hear from me in the next few days please send a search party.